Unmounted prints £25.00 each incl. postage & packing
UNMOUNTED PRINTS image size 9" x 11": Choose any image from the thumbnails menu, make sure to specify the print number of each image.
Price includes postage and packaging in the UK only. All unmounted prints are sent in a hard backed envelope via Royal Mail First Class delivery within 5 working days of order being received. Contact me for overseas mail prices.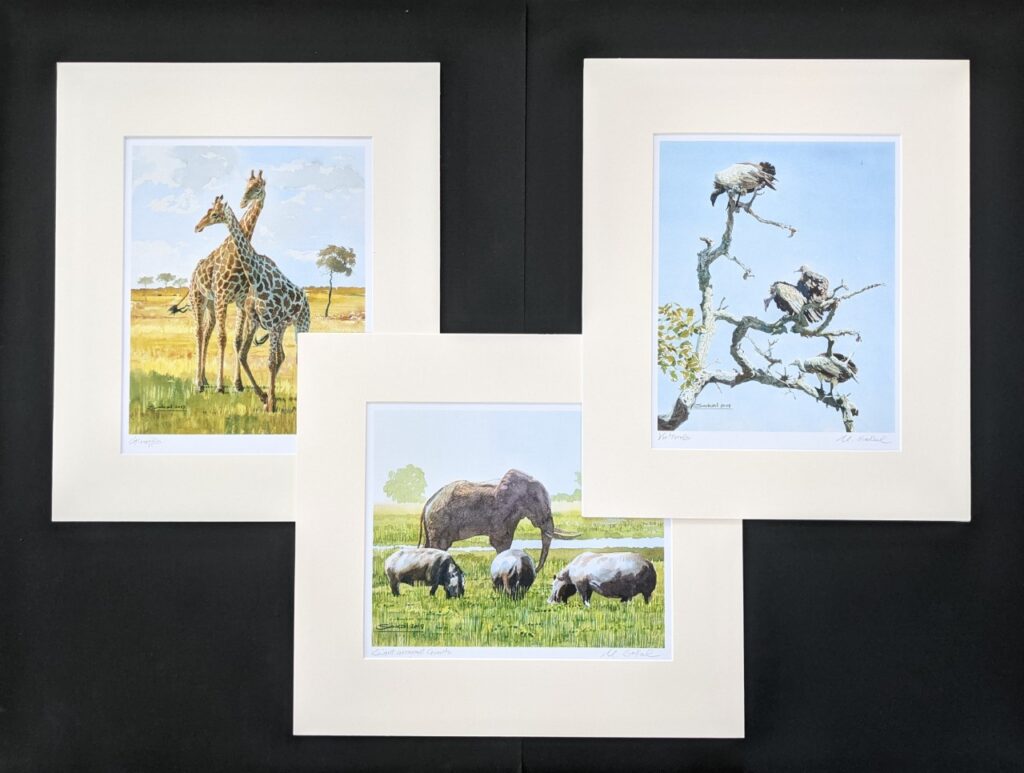 MOUNTED PRINTS total size: 14.77" x 17.75" (wrapped in protective clear cellophane).
36.00 each – Not posted - to collect from the gallery (during exhibition) or artists' studio in person ONLY